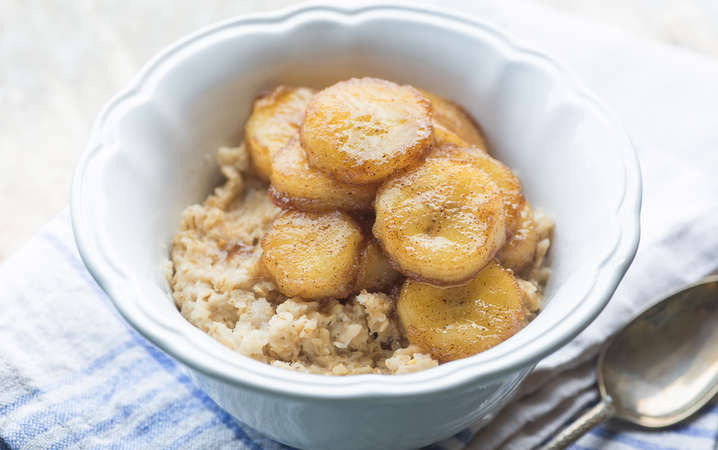 Ingredients
4 packages instant oatmeal
4 bananas
¼ cup coconut oil
¼ cup maple syrup
½ tsp cinnamon
1 tsp vanilla
Directions
Step 1

Prepare instant oatmeal according to package instructions. Slice banana into rounds.

In this recipe

4 packages instant oatmeal
4 bananas

Step 2

Heat coconut oil in a skillet over medium heat. Add maple syrup, cinnamon and vanilla; stir to combine until it foams. Add banana and cook 2 minutes, then flip and cook 1 minute more.

In this recipe

4 bananas
¼ cup coconut oil
¼ cup maple syrup
½ tsp cinnamon
1 tsp vanilla

Step 3

Top oatmeal with maple bananas.