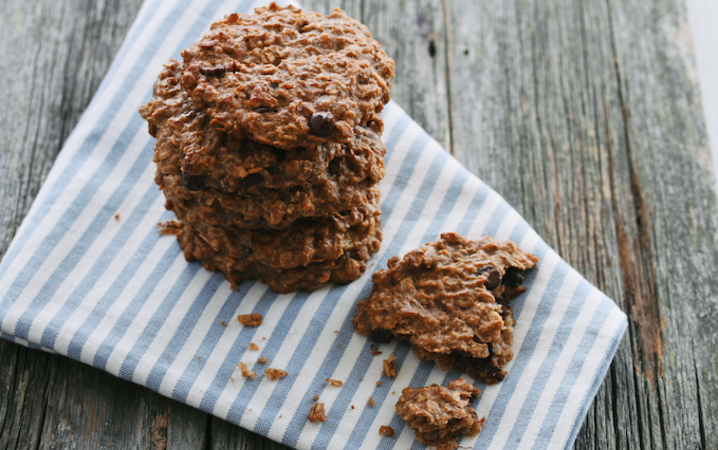 Ingredients
2 bananas
⅓ cup chocolate chips
1 tsp cinnamon
½ cup almond butter
2 ¼ cups rolled oats
¼ cup maple syrup
¼ tsp salt
Directions
Step 1

Preheat oven to 375 degrees F. Grease a large baking sheet (or line with parchment paper).

Step 2

In a large bowl, mash banana. Add the remaining ingredients and stir until smooth.

Step 3

Using your hands or a spoon, drop dough in tablespoons on prepared baking sheet. (You will have enough dough for two batches.) Use a fork to flatten the cookies and give them a cross-hatch texture on top.

Step 4

Bake 10 minutes or until golden brown and firm on the edges (but soft in the middle). Cool on a pan, then transfer to a wire rack after 5 minutes. Store in an airtight container for up to 14 days.